Last week, ANGIN team Valencia Dea had the opportunity to speak about impact investment and angel investment at Plan International's workshop for social enterprises in Kupang, East Nusa Tenggara (NTT). Plan International organized this 3-days workshop with an aim to enhance the business plan and understanding about external financing sources. Ultimately, Plan International is hoping to change the mindset of the youth's business from being grant-reliant to self-sustainable, and potentially business ready to take more commercial financing options.
At ANGIN's session, Valencia presented mainly about the concept of impact investment and angel investment, the state of its ecosystem in Indonesia (e.g. the players and their funding preference), and the steps needed to access this type of funding. In addition to ANGIN, Crowde, Bank NTT, Badan Pemberdayaan Masyarakat dan Pemerintah Desa (BPMPD), and Permodalan Nasional Madani (PNM) also shared their about their financing products separately.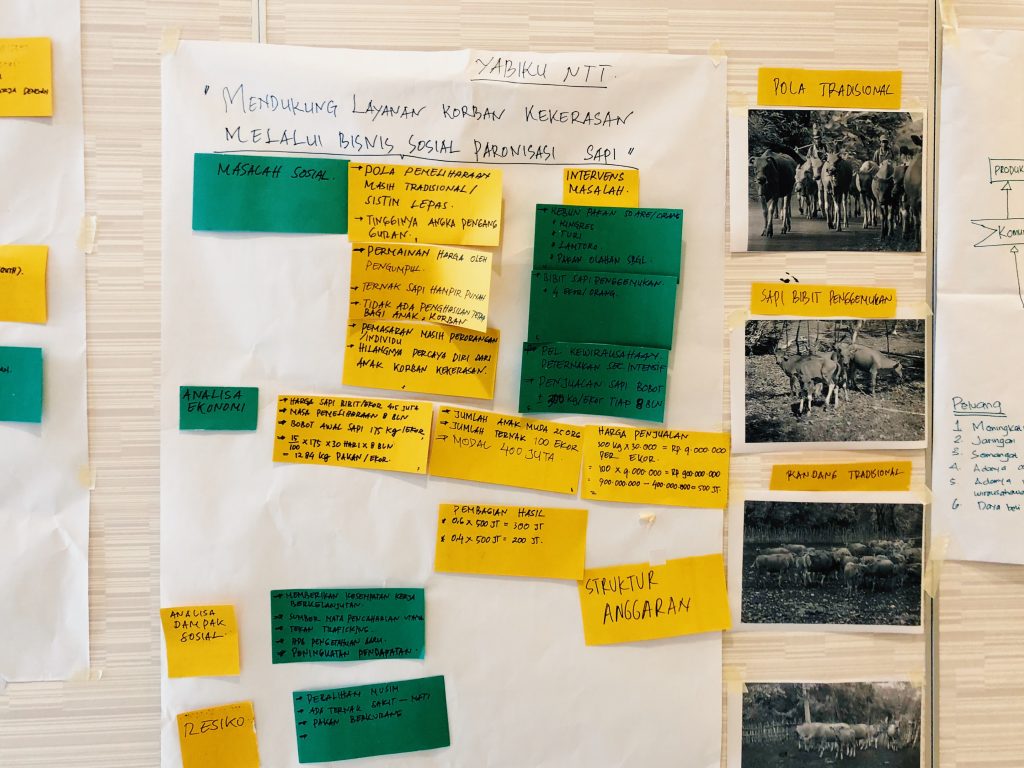 More than 17 NTT-based social enterprises across various sectors, farming to textile ("tenun"), participated at the event. Each showcases impact to empower the local communities. For example, Sanggar Suara Perempuan empowers marginalized and abused women, providing them opportunity to make more income by training them how to make hand-woven textiles with natural coloring and help them accessing the market.  There is also pig farming and pork processing enterprise, PPSE Atambua, which provides working opportunity to marginalized women (60% of their employees are women). Indirectly, from helping marginalized women to get a better income in their kind of region, these enterprises indirectly prevent them from making decision to become illegal migrant workers, which is one of the main issues Plan International wants to tackle in the region.
Plan International is an international development agency which mission is to advance children's rights and equality for girls. The organization has a presence in 71 countries across the world. Plan International has been existing for more than 10 years in Indonesia, focusing its works on a number of priorities from empowering marginalized and abused children, adolescent girls women and women; empowering youth communities, to improving sanitation and hygiene and others.