Who would have thought that child marriage can have a huge impact on the declining development of Lombok's economy? Sudiati, wife of the village chief, talked about how this practice was not only detrimental to women in Lombok, but also how influential it is on people's lives.
Sudiati is the wife of the village chief in Sukarara, a village in Central Lombok. In contrast with Pringgasela, Sukarara is closer to the central city, making it a more populous settlement. The buildings, houses, traditions, and social norms are more modern compared to Pringgasela. As a result of this, its economy is more developed since some families here invest in alternative forms of investment, such as cows and hens.
"I feel sick when I only have a few things to do," said Sudiati. "My days are filled with various activities. As the wife of the village chief, I often accompany my husband's guests. I also joined the Koalisi Perempuan Indonesia (KPI). It's a women empowerment group targeting on women who lives in rural areas. Aside from that, I'm also an active trainee in the village hospital. During the rest of my time, I take care of my children," explained Sudiati when we asked about her daily routines. In contrast to the life of the women in Pringgasela whose main income comes from weaving, women have more choices to do in Sukarara. Thus, weaving is something they do in their spare time.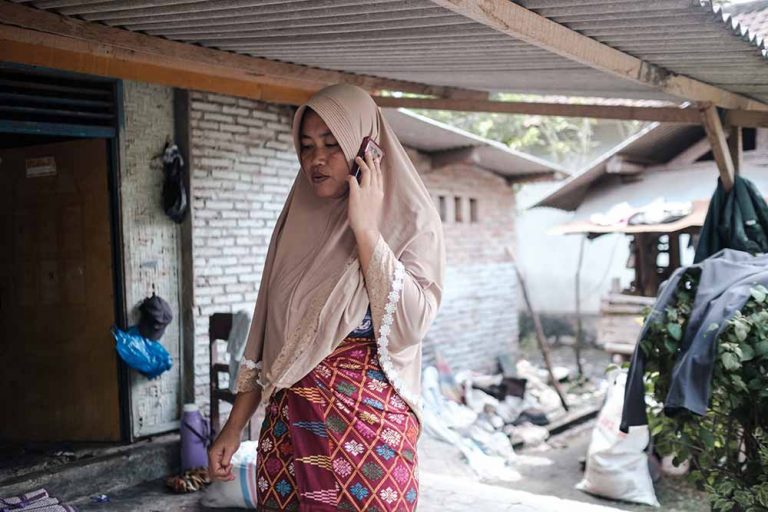 Tenun; A Story of Heritage
Sudiati said that weaving has become a tradition for Lombok women because of its relation with patriarchy. "If she cannot weave, she will not be considered as a suitable bride," said Sudiati. Having the skill to weave means that a woman can help to contribute to the household's income. Moreover, weaving skills are also often associated with feminine beauty. This is why weaving is taught intergenerationally. "I learned to weave from my neighbors, because often, our parents set their expectations to the roof! They hit us when we did not do it right!" It's not just Sudiati, many women also acquired weaving skills from their neighbors instead of their parents.
There is one interesting myth about weaving, "You know, babies are not allowed to hold tenun thread! Because the thread has magical powers that will be disturbed by dark spirits," said Sudiati. The dark spirits on Lombok are the embodiment of people who study black magic and fly around the village. "You can learn black magic here if you want, hahaha…". Although Sudiati believes that we can learn about anything, of course, we rejected the offer.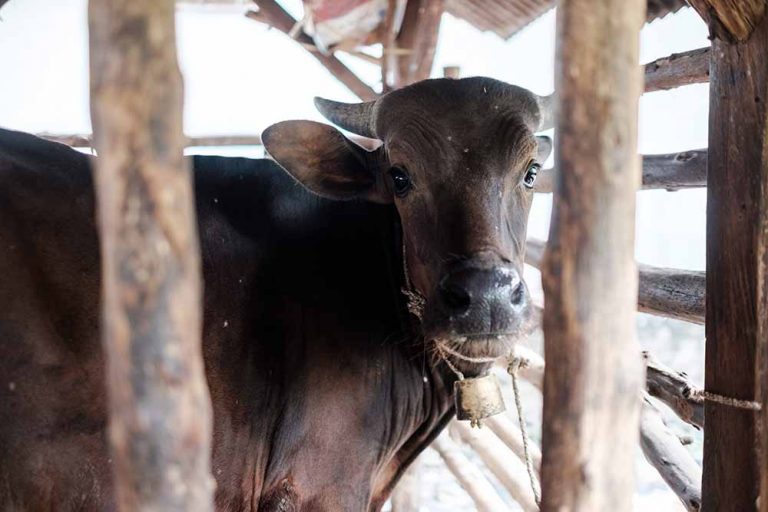 Women in Sukarara and Child Marriage
"I was already married before I even got my junior high school graduation certificate," explained Sudiati. "My husband was 31 years old at that time. The tradition here is different from Java. In Lombok, a man is required to kidnap the woman first before the marriage happens, we called it melari. Well, I didn't even know if I was forced to get married or not, because it happened without my consent. What's worse was that I didn't know anything about life after marriage." Sudiati told us this story because the melari tradition creates many cases of child marriage in Lombok. She has been trying to find a solution with Koalisi Perempuan Indonesia (KPI). This problem has many implications, including the difficulty for women to be leaders as village leaders are required to have high school diplomas, while many Lomboknese women are already married when they have not even graduated from junior high school. "I told my daughter to get a degree first before she gets married and gave her a look into marriage life so that she would not have the same experience as me. Even so, she said that she doesn't want to marry at a young age, hahaha," said Sudiati while laughing.
Too many cases happen to Lomboknese women, so Koalisi Perempuan Indonesia (KPI) is there to help women find a solution to this. Besides child marriage, they also provide legal assistance for marriage certificates or birth certificates. With many divorce cases that occur at the early stage of marriage, this becomes an urgent situation. "To give you an illustration, after being married for one or two months they often go around the city together for a romantic date. But after the wife is pregnant, the marriage will be different, and after a year or two years the marriage has ended due to the lack of income, "explained Sudiati explaining how dangerous child marriage is.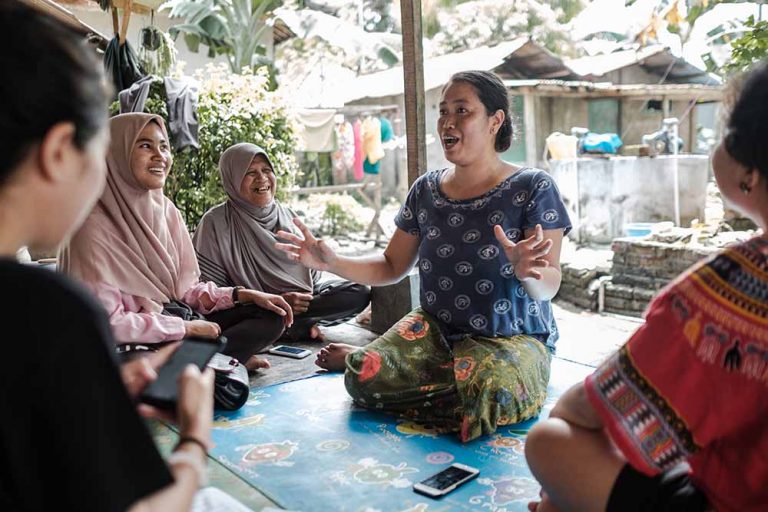 Like other Lombok women we interviewed, Sudiati is one representation among many women in Lombok. When asked what kind of training was needed, Sudiati emphasized that there should be basic training on management carried out routinely, not just once or twice so that the training can be successfully adapted into their habits. In addition, legal assistance for women in child marriages is also very important, as well as training on gender equality, not only to women but also men.