The busiest, but also the one with the softest heart, Sri Hartini makes her house feel like home to many people in Pringgasela. It's a workshop, a tenun studio, and a dance studio. She's also very active in various local government's initiatives and a huge support in her family.
The noise of iron, pounded one by one, welcomed us as we stepped into Sri Hartini's house. Her house is modest, filled with tools and pots in every size. We had to wait a bit to speak to her. Just as she sat down, the girls of Pringgasela turned on the speaker so they can practice traditional dances at her house. Full of noise, people, and artisan tools, that is the signature of Sri Hartini's house–both as a workshop and an art center for the local people. Even so, she did not feel like her privacy was invaded. At the beginning of the interview, the music from dancing and the noises of clashing irons from the workshop was palpable even we had the door closed.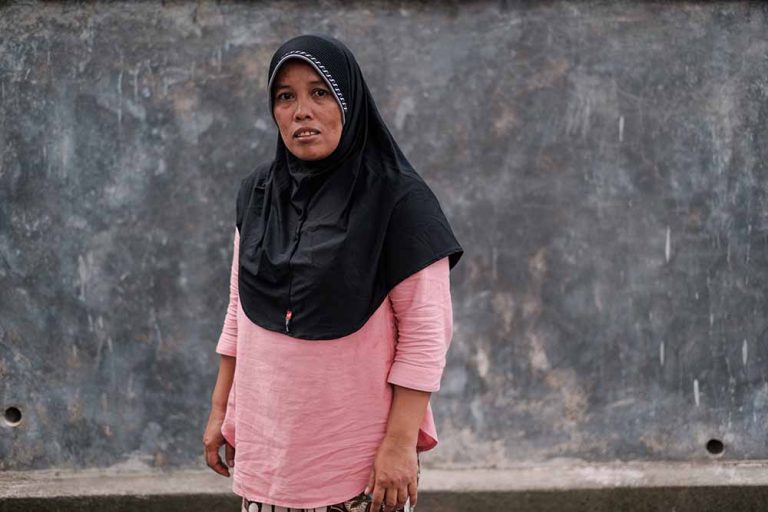 Sri is the busiest woman in the village. She represents the aspiration of women in her sub – district area, and was appointed as chairman of the Kelompok Nina Penenun for the past two years. In addition, she has two roles at home: the daughter and the head of household. "To be honest, I'm having difficulties managing my time, especially because my parents are old, so I held both functions as the head of family and a daughter. It's not always easy, especially when people from the government called me to go to the pavilion when I'm cooking for my father, not to mention if there's a meeting at Kelompok Nina Penenun. Sometimes if it's not too important, I make up good reasons not to attend," Sri explained.
The Impact of Open-minded Parents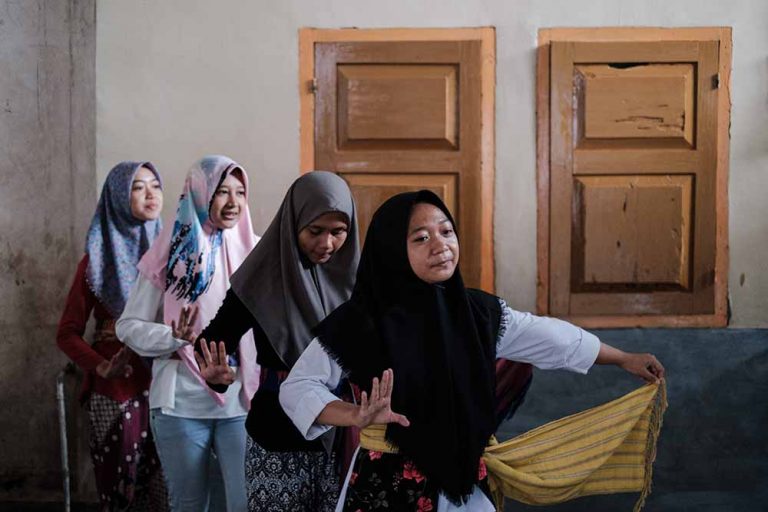 In a culture where it was taboo for men to wash their dishes, Sri was raised differently. Her parents were more open-minded compared to others, especially back in the days. Her father always supported Sri to do what she wanted ever since she was a child. Not once did he treat her differently from her male siblings. Thanks to the open-minded perspective, Sri's younger brother is more disciplined in dealing with domestic affairs, up to the point that Sri is ashamed of herself. Her brother is married now, but he never asked his wife to make a cup of coffee. He even cooks and cleans the house without having to be asked. When asked about her father, she said, "My father is a good cook! His meals were delicious!," Sri's father believes that household chores is anybody's job regardless of their gender and that a dream is anybody's right, no matter their gender.
On Domestic Labour
Even though she grew up in a village, Sri has a deep understanding of gender equality, discussing gender equality issues is a routine for her. She is very concerned with the issues about unpaid domestic work. To Sri, domestic work should be counted as professional labor, "In my opinion, domestic work is unpaid labor. If we hire domestic assistants, it will be included in the household expenses. Sometimes people do not realize that they do not have to pay – not even a dime – for women to wash dishes, clean the house, and to take care of the children! Imagine how much we have to pay if we hire an assistant!," Sri exclaimed. Sri is the kind of person who loves being busy. Despite of her tasks at Nina Penenun, she also regularly attends the meeting with the sub – district government.
The family values that she was raised in shaped Sri to be the woman she is. Compared to some of the women in the village, she has the courage to envision the future. This ability drives her to remain active, to develop various community organizations, participate in government, and motivate the youth to develop themselves in activities that she organizes in her house.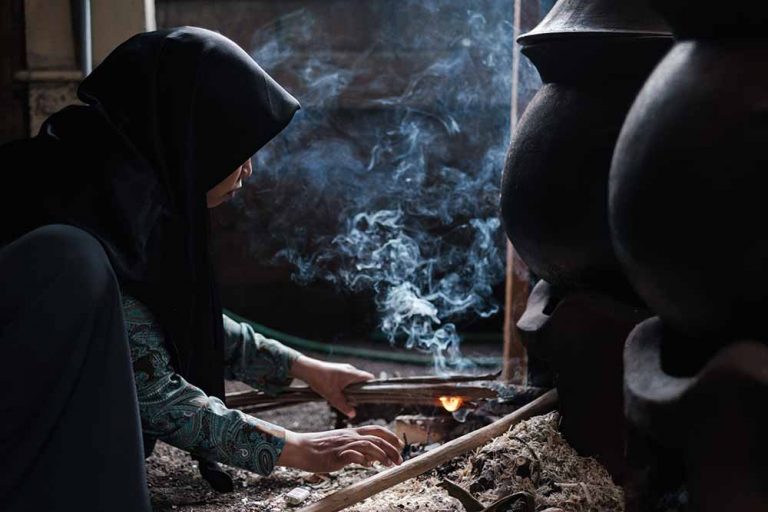 Sri and Her Big Dream for The Village
Her love to stay active is based on her never-ending vision. "I want Pringgasela to be more developed in terms of infrastructure. Start from the littlest things; like waste management, fixing the water and irrigation flow, and having a Bale that could be the centre of the village". Not many people can see the future. Sri Hartini is not just a visionary, but she understands gender equality deeply. Training and workshop about feminism and gender equality should be held more frequently in Pringgasela, so there will be more women like Sri, seeing and shaping the future.